2021-09-09
RADWAG Departments. Analytical Balances Assembly Department As Seen By a RADWAG Analytical Balances Assembler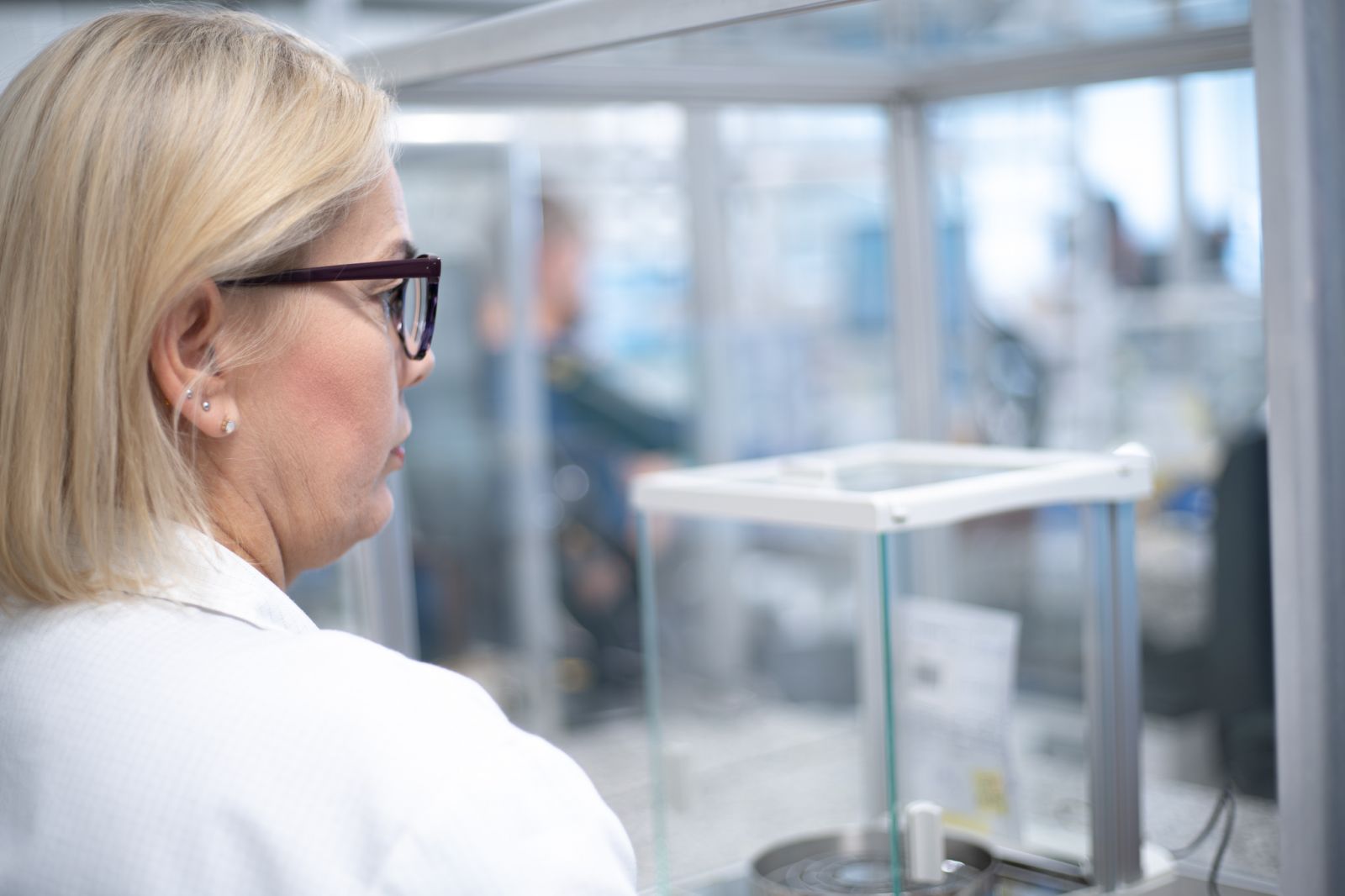 RADWAG Wagi Elektroniczne has been following trends on the weighing market and setting new ones since the beginning of the 1980s. From the very beginning, we have been constructing our balances and scales on the basis of our own technological know-how.
We started as a one-man craft workshop and soon became the largest manufacturer of electronic balances and scales in the country, and one of the largest in the world. There are more than four hundred of us, employees, at the service of our customers in nine local offices and six foreign representations.
A company as large as RADWAG has to have a complex organisational structure consisting of many departments. One of them is the Analytical Balances Assembly Department - an important stage of RADWAG's production line. It is in this department that Monika is employed as an assembler of analytical balances. At the same time, Monika adjusts and sets the balances and scales as a controller in the initial inspection department.
– Monika, what are your main responsibilities at RADWAG, and how do you assess your contribution to the quality of the brand's product?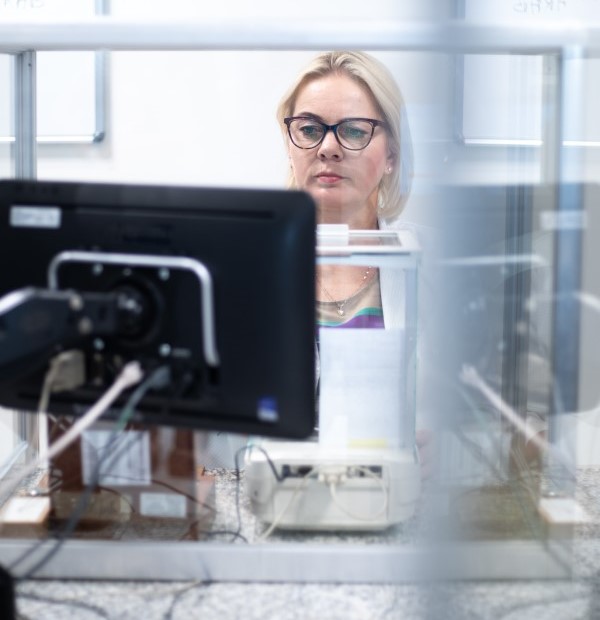 – I assemble the ASR2 PLUS, ASX2 PLUS, and MAS series balances and support new employees with my experience.
I think my contribution to the quality of the company's products is direct, I adjust and set up the measuring devices that go to our customers. These include the advanced analytical balances of the ASX2 PLUS series - highly accurate and reliable.
– The success of the company is the result of cooperation between many people and departments. From whom do you receive material to work with, and to whom do you pass it on for further processing?
– The materials, that is to say the full documentation of the balance I will be assembling, I receive from my supervisor. I am then supplied by the warehouse and electronics departments with the products needed to assemble a particular type of balance. The production process itself consists of several stages. These include: pre-assembly, adjustment, determination of temperature coefficients, initial inspection, further adjustment and final inspection. Each process can be broken down into several sub-processes, e.g. initial inspection into processes related to the parameters determination such as balance geometry, linearity or repeatability.
In our company, all these processes are monitored at the production stations by an internal program that controls the production steps and supervises the acceptable tolerances of the parameters.
– What do you enjoy most about your job?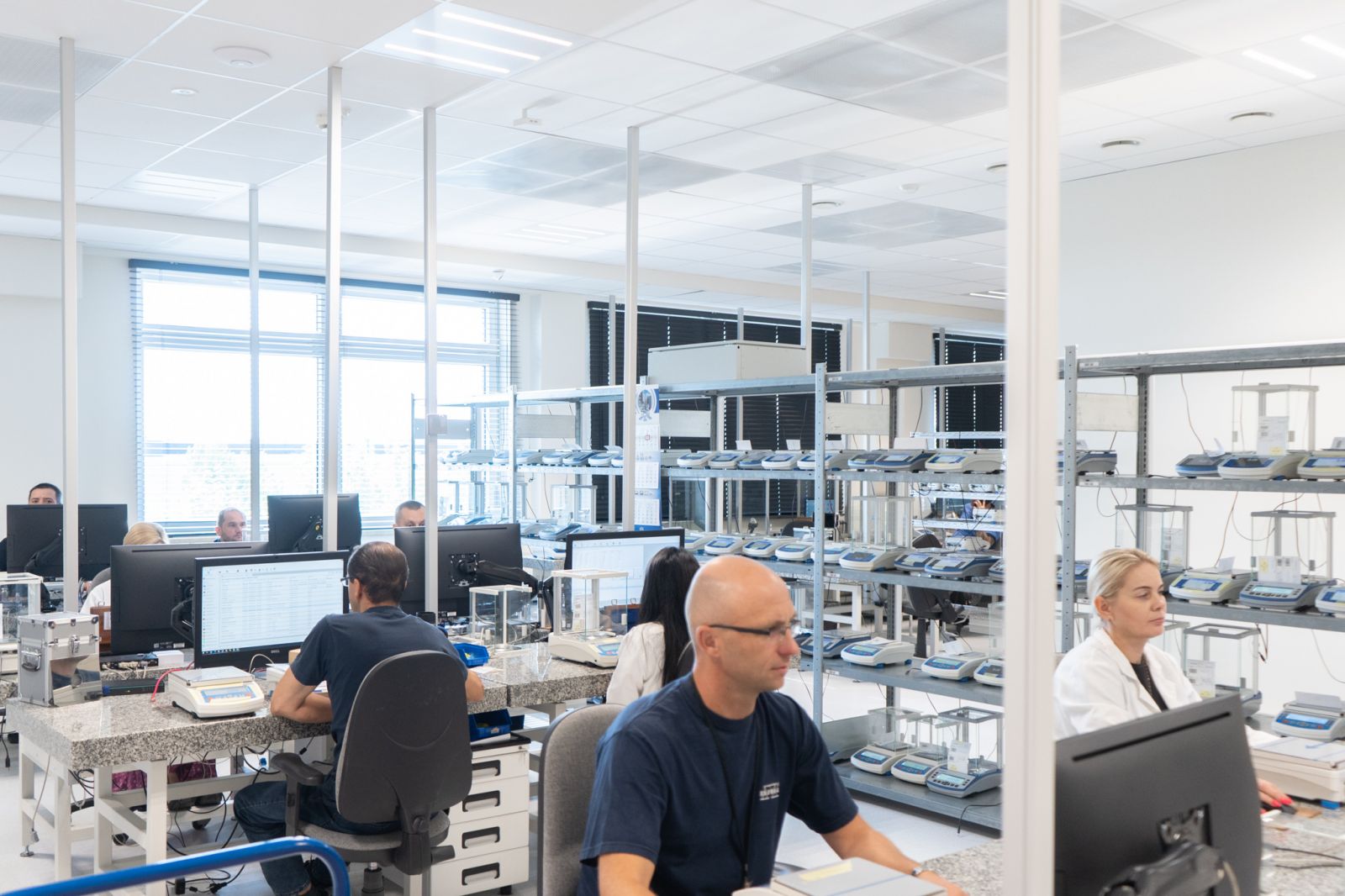 – I like many things in my job. Firstly, that I know exactly what to do myself. I appreciate the trust my employer has in me, and I think it translates into the quality of my work.
Secondly, I always have something to do. I think there is nothing worse than boredom at work. And thirdly: I have been working here for more than 9 years, yet RADWAG continues to challenge me. I am learning new things all the time because new types of balances are constantly coming into production. This requires me to use the experience I already have and allows me to learn even more.
– What character traits should a person employed as an analytical balance assembler and inspector in the initial inspection department have?
– The positions I hold require me to be very precise, patient, calm, and open. I think also persistent, because it makes me constantly strive to be very good at what I do. And most importantly, you need to be helpful and want to support others, especially new employees.
– How would you rate your cooperation with the company, colleagues in the department, and in other departments?
– I consider my cooperation with the company and with colleagues in other departments to be harmonious. I have a very good relationship with my colleagues in the department - we help and support each other. A friendly working environment translates into my comfort at work.
– Thank you for this conversation.