2021-08-17
HOW... Does the Percent Weighing Mode Work in RADWAG Balances and Scales?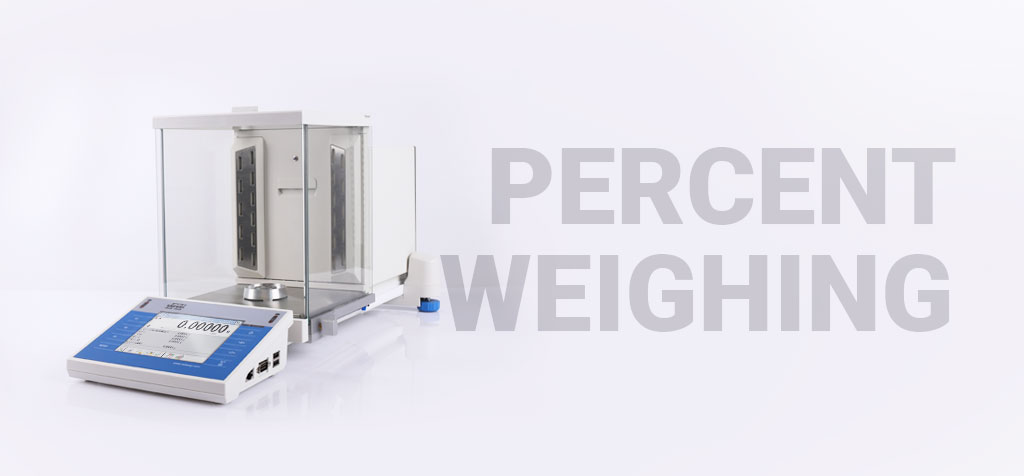 Percent Weighing is one of many extremely helpful working modes implemented into our weighing instruments. What is it intended for and how to use it?
What Is the Percent Weighing Mode Used for in RADWAG Weighing Instruments?
Percent Weighing function enables to check deviation of the measured load weight against the reference sample mass, which is taken as 100%. The weighed elements and reference mass are seemingly identical objects, for example, look-alike pills.
The Percent Weighing Mode – How to Use It?
Let us take the aforementioned pills as an example.
To take advantage of this working mode you have to run your balance and select the Percent Weighing option from the menu. There are two methods of determination of mass deviation:
1. Enter the reference mass and confirm the entered value. Perform balance zeroing and weigh other pills. The balance will inform you how much percent of the reference mass the currently weighed load is - in other words, you will see how much, in percent, the successive pills differ from the first one.
2. Zero the weighing instrument, load the weighing pan with a pill mass of which is to be the reference sample, and confirm the value. From now on mass of each pill placed on the weighing pan will be compared with mass of the first one, the comparison result will be expressed in percent.
Percent Weighing Function – the Intended Use
Control over deviation in mass of the weighed elements against the mass of the accepted reference sample is crucial in the case of many branches of industry: pharmaceutical, chemical, food, others. Percent Weighing mode is useful in analytical laboratory for example.
This mode is a facility to be found in each laboratory balance and industry scale manufactured by RADWAG.
Should you have any questions regarding Percent Weighing mode available in RADWAG weighing instruments, please contact our expert.