2022-12-06
The Role of the PA-04/H in the Pharma Industry and Elsewhere. How Does an Automatic Feeder Manufactured by RADWAG Work?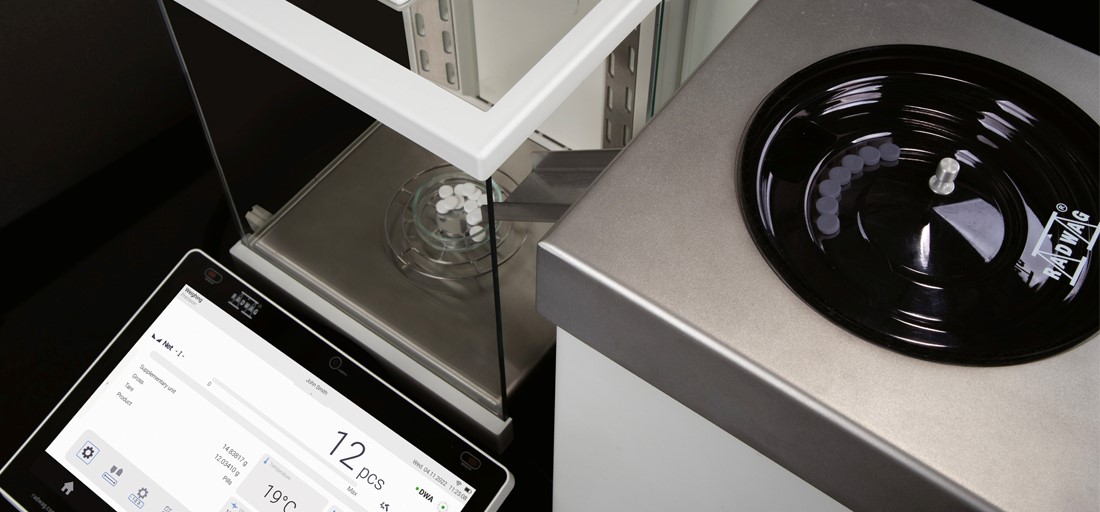 The PA-04/H Automatic Feeder is a device by RADWAG designed for automatic separation of small objects. These can be medicines in the form of pills or capsules or other small components, for example, mechanical, metal or plastic. The PA-04/H is therefore a universal device that you will use in the pharma and mechanical industries, as well as in any industry that uses small-size objects. How does the automatic feeder by RADWAG work?
How Does the PA-04/H Work?
How our automatic feeder works is best explained in the video.
The automatic feeder by RADWAG ensures regular feeding of the elements onto the weighing pan to which it is connected. Combined with the XA 5Y Analytical Balance, also from our offer, it will allow you to perform quick statistical control of samples, in accordance with the strict requirements of the pharma industry.
Cooperation with the XA 5Y balance by RADWAG will also enable you to fully control the feeder's operation in terms of dosing start and stop, and adjusts objects feeding frequency. The elements dispensed to the balance, for example pills, are weighed and statistically assessed. Upon receiving an adequate command from the balance, the feeder dispenses next object.
The PA-04/H features diodes indicating:
connection to the mains,
device operation,
vibration level.
In addition, from the feeder's keypad you can call the storage bin emptying function and adjust the frequency of elements dosing by changing the vibration level.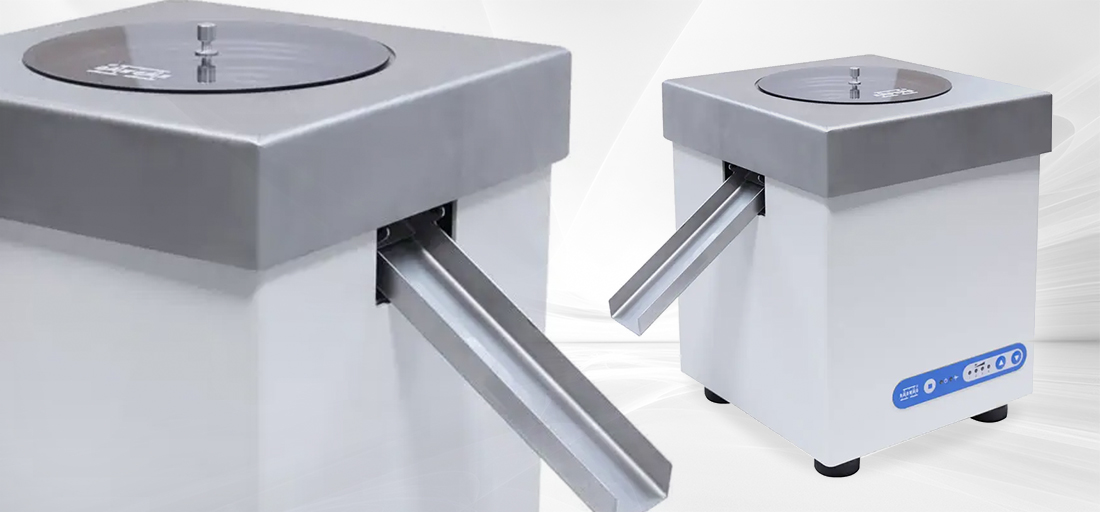 PA-04/H – Design
Mechanical design of the device is based on cylindrical vibrating feeder with conical or stepped storage bin offered in stainless steel version. Due to the possibility of application of the device in the pharma industry, we made the feeder's storage bin – both inside and outside – from continuous welds. The feeder will enable you to dose pills and other details:
of diameter ranging from 3 to 25 mm,
round and oblong.
Pills or other small elements that are brought out are led along the axis.
The housing of the device is made of powder-coated steel, and the cover is made of stainless steel. The storage bin is equipped with a transparent cover, which will make it easier for you to verify quantity of remaining elements.
Which Balances Does the PA-04/H Work with?
The automatic feeder by RADWAG is compatible with XA 5Y Analytical Balances. Their cooperation is possible thanks to the Mass Control mode.
If you want to know the technical data of the PA-04/H Automatic Feeder, please visit here.
If you want to ask an expert a question, click.