2023-01-03
RFID Tag. Horizon of Possibilities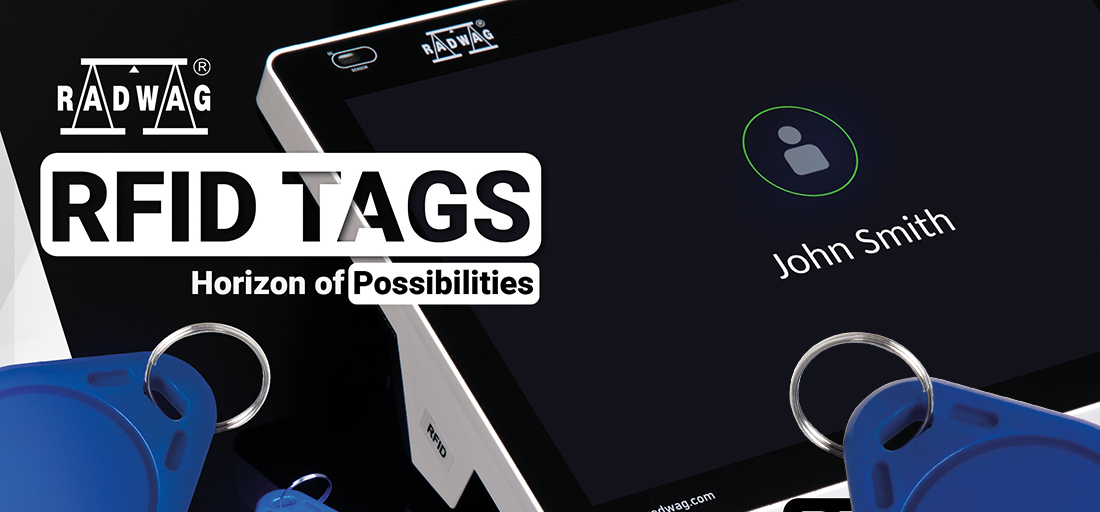 RFID is a proximity (contactless) tag with a microprocessor (chip) and an antenna. It is a passive tag, meaning that it does not emit a signal by itself; it uses radio waves of a specific frequency for identification. The RFID tag allows access to defined capabilities by radio-frequency identification of a specific access code or person. So it is a kind of key.
RFID Tag – Application
The RFID tag has revolutionized many areas of daily functioning:
It is used in access control systems in companies, offices and other institutions.
It makes it easier and faster to make payments for certain goods, services, attractions, communications, parking, etc.
It plays a key role in goods logistics, anti-theft systems, time and access control systems, and public transportation systems, as well as in public facilities such as libraries.
It provides efficient, reliable and fast identification of goods and raw materials, and thus supports inventory processes (marking of material goods of a company or organization is done by using RFID technology).
It performs an important function in loyalty and micropayment programs.
RFID Tags in ELLIPSIS Series Balances
RFID tag, the key that opens the horizon of possibilities, we give you as a gift. Along with it, you gain the confidence that:
You have been correctly identified as a user
Simply bring the RFID tag close to the terminal to access the data. This way you don't have to enter your name and password every time you want to log in. This means data security and time saving.
The good or ingredient of the recipe has been selected correctly
You can use the RFID tag to tag specific goods or recipe ingredients in the database. This solution guarantees error-free formulation and reduces the procedure time.
And it's all automatic!
You don't have to do anything yourself. RFID will do it for you.
How to Use RFID Tag with ELLIPSIS Balances?
Step 1. Click the Parameters field and then the Operators field.
Step 2. Add an operator and fill in your data.
Step 3. Click the Card no. field and close the tag to the terminal.
Step 4. Click to confirm the settings.
You have been registered as a ELLIPSIS user!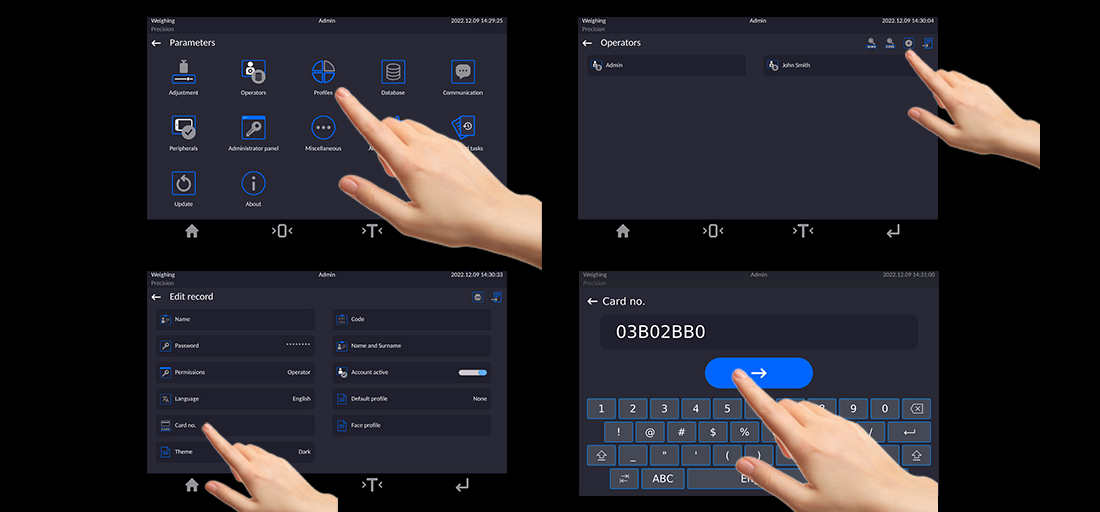 In Short, RFID Technology Is:
security (100% identification of the user)
elimination of "human factor" errors
optimization of working time
improvement of efficiency
ease of use
horizon of possibilities
We add the RFID tag to every single ELLIPSIS series balance.
If you have questions about RFID, feel free to write to us.

* RFID ISO/IEC 14443 Type A, 13,56 MHz