2022-10-25
DWM HPE – What Is It? Functions and Application of Labelling Checkweighers by RADWAG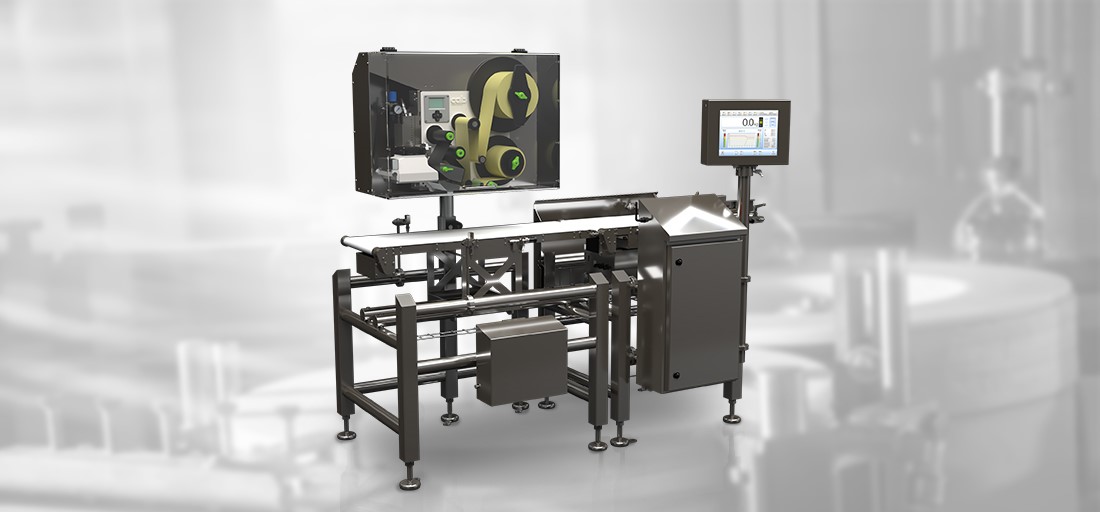 DWM HPE is an automatic instrument and a labelling system, 2 in 1. The instrument is intended to weigh and tag goods of variable weight. Its maximum capacity is 7.5 kg, and readability 1 g, whereas the throughput equals 60 pcs./min.
Discover Our Scales
DWM HPE labelling checkweighers outstand not only because of their perfect technical specification, but also due to the fact that they meet worldwide standards, i.e. have type approval performed in accordance with MID directive, and are tested as recommended by OIML R51.
These devices feature 12" display and touch panel. You can program them either using the terminal or remotely by means of 'Label Editor' software and 'E2R Checkweigher' software – whichever method you prefer.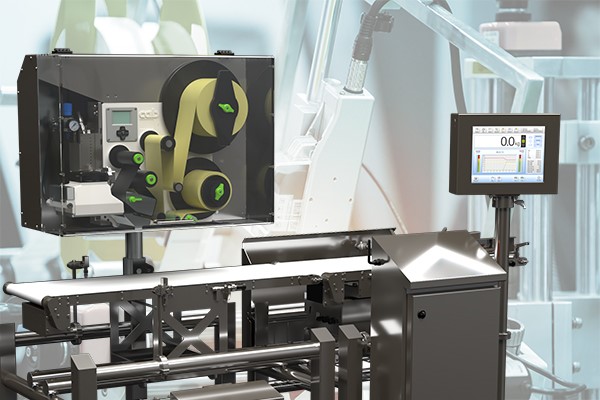 Label – the Main Feature of DWM HPE Checkweigher
Our devices offer almost unlimited options of personalisation when it comes to the method of label application (from the top or from the left/right) or selection of applicators (tamp or blow label applicators mounted on the actuator or the rotary arm). What is more, modular design of the device facilitates adding a system of metal contamination detection, and a rejection system. In other words, you are given the possibility to adjust the instrument to the requirements of your production process.
Take Advantage of All the Functions We Offer
Except for labelling of constant-weight and variable-weight goods, the DWM HPE checkweighers enable:
Single / bulk / pallet label printing
Product sorting
Contamination check-ups
Weighed product record
Freely configurable report module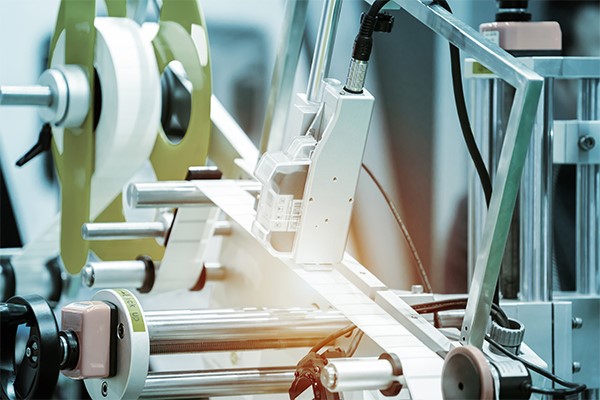 Whose Absolute Must-Have If Not Yours?
The DWM labelling checkweighers are intended for food industry, where tagging of pre-packaged goods of variable mass with labels providing price is required. Designing and printing of any labels, also those that incorporate cost, is easy thanks to this universal device's software.
Feel like learning more about the labelling checkweigher or any other dynamic instrument manufactured by RADWAG, write to our expert.