2022-08-02
Accuracy and Speed of Multichannel Pipette Calibration with AP-12.5Y

Calibration Accuracy
The AP-12.5Y is designed to calibrate pipettes:
from 1-channel to 12-channel,
with a minimum volume of 10 μl,
with fixed and variable volume
while maintaining a measurement accuracy [d] of 0.01 mg.
Calibration Speed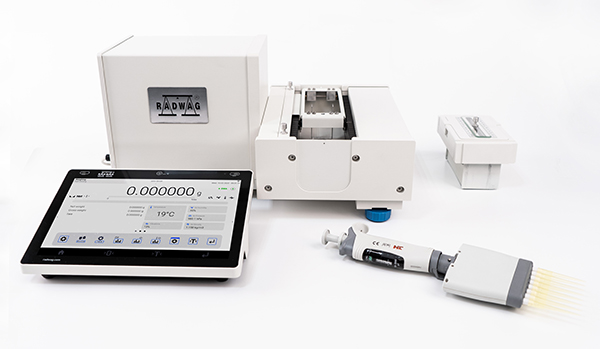 Calibration of a 12-channel pipette on an AP-12.5Y takes 1.5 hours. If we wanted to perform such a procedure using standard methods, it would take 6 hours. This means that the AP-12.5Y made by RADWAG works four times faster.
How is this possible? This is due to the automation of liquid mass control.
Ergonomics of Work
Emptying the measuring vessels is possible thanks to the ergonomic design of the device. A semi-automatic leveling system, called LevelSENSING System, will also contribute to your better working comfort. Thanks to this solution, the AP-12.5Y will tell you which way you should level the balance, which will noticeably shorten this procedure.
In addition, you have the ability to edit pipette databases and pipette calibration reports with measurements and permissible error values for individual points and volumes.
Compliant with ISO 8655 and 21 CFR Part 11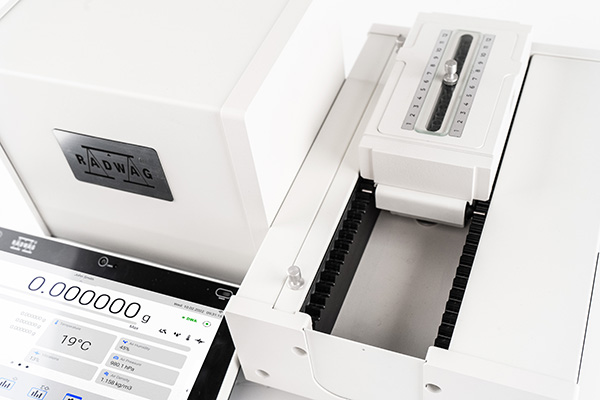 The AP-12.5Y software will enable you to calibrate your pipettes according to the criteria described in ISO 8655. The THB P and THB W sensors, which allow you to monitor environmental conditions, are calibrated according to the same standard.
Compliance with 21 CFR Part 11, on the other hand, will provide you with full data security, electronic records and signatures, validations and audit trails.
What Do You Get When you Order the AP-12.5Y?
As part of the standard AP-12.5Y equipment, you will receive:
Two pan: a standard one and a dedicated one for checking and calibrating the balance.
An additional curtain for calibration of one-channel pipettes
You will place it in place of the cassette for multi-channel pipettes.
Terminal 5Y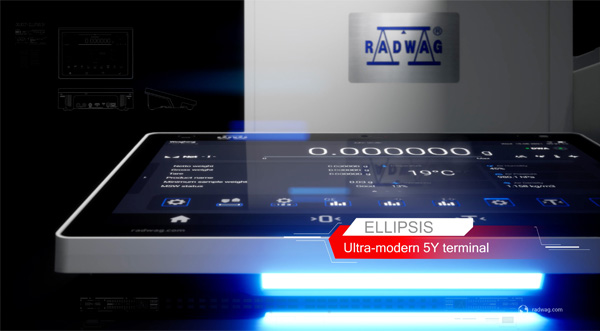 Thanks to the 5Y terminal, the AP-12.5Y has the following functionalities:
10-inch display,
Digital Weighing Auditor (DWA),
uncompromised user verification,
hotspot,
RFID,
Live Note voice and text notes,
voice commands for the device,
measurement history within the Handy Library,
widgets,
Ambient Light.
Ambient Light signals when the balance needs to be leveled, when the steam curtain needs to be filled and when the measuring dishes need to be emptied, and alerts you to abnormal ambient conditions.
Summary
The AP-12.5Y is a process automation that leads to a shorter calibration procedure, thereby reducing costs while maintaining impressive accuracy.
If you represent an accredited calibration laboratory or calibration center, or if you are a pipette manufacturer, you will certainly appreciate the advantages of this device.
Technical specifications for the AP-12.5Y can be found here.
Do you have questions? Any doubts? Write to us.