2023-02-09
NEW CY10 Balances & Scales – What Are They, What Can They Do, What Are They Used for?
The CY10 series balances and scales is the collective name for the weighing devices which include precision balances and 1 load cell platform scales. The two categories of devices are fundamentally different, but they are connected by the advanced PUE CY10 terminal which they are based on. This terminal enables them to determine weight quickly and accurately and gives them a number of other functionalities. Which ones? Read more.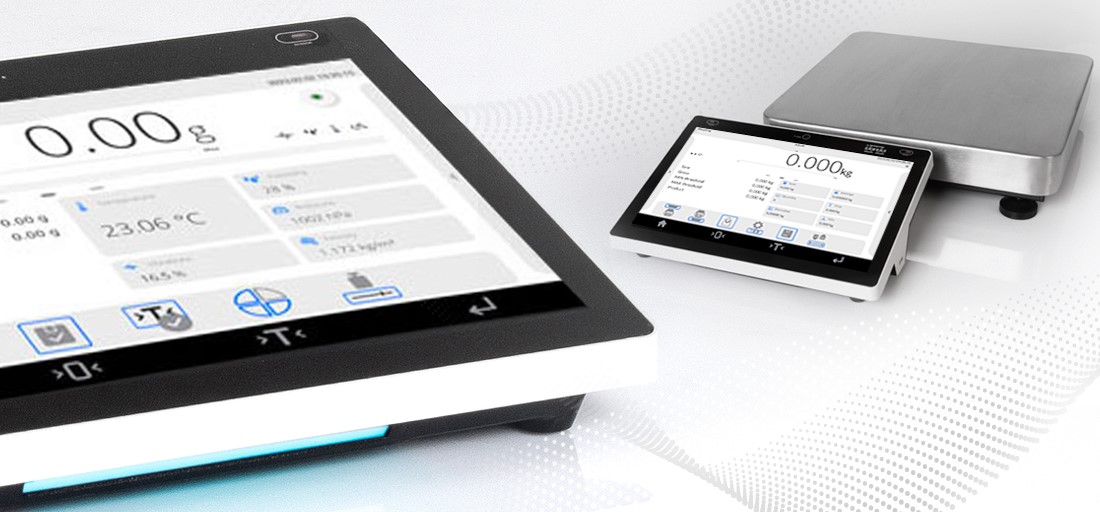 Software for Special Tasks
One of the CY10 balances and scales' strengths is their terminal software. First of all, the PUE CY10 terminal cooperates with up to two weighing platforms. In addition to this, it updates statistical data separately for each commodity or globally and has a Tare mode expanded to include End-product issue mode capability.
They Work Like Labeling Scales
The CY10 series devices can work like a labeling scale. This is also due to the terminal which cooperates with the computer program Label Editor R02, is compatible with ZEBRA label printers, supports single labels, bulk labels and bulk from bulk labels, allows import/ export of label designs using a pendrive, and enables you to assign labels to goods or customers and print a global label.
Innovation to Match ELLIPSIS
The PUE CY10 terminal has all the features of the 5Y terminal used in the ELLIPSIS series balances, that is:
10-inch display
Uncompromised user verification
Hotspot
RFID
Live Note voice and text notes
Voice commands for the device
Measurement history within the Handy Library
Widgets
Ambient Light.
Do you have any questions? Something you don't know? Our specialist will be happy to clear your doubts.